the guardian)
Halve traffic accident deaths and injuries by 2020: can it be done?
The UN has an ambitious goal to cut road deaths and injuries by 50% in five years. Are governments and donors finally prioritising the issue?
Monday 1 August 2016 14.30 BST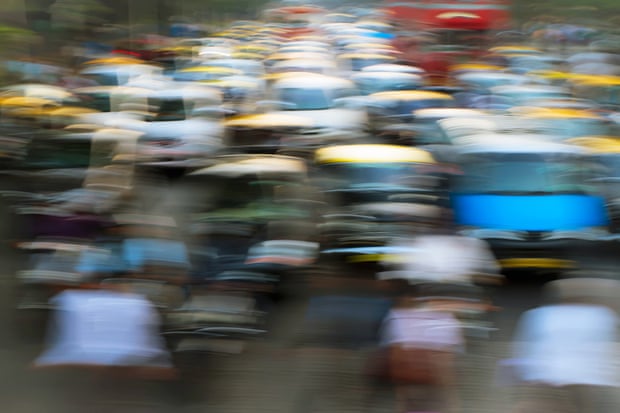 Cars in traffic jam in Mumbai during rush hour. Photograph: zimindmitry/Getty Images
"If you read any newspaper in India, across Africa or south-east Asia, you regularly see big stories about crashes involving multiple casualties," says Saul Billingsley. "There's awareness that these things are happening [in developing countries] but not an awareness of how to deal with it."
Some 90% of the 1.2m deaths caused by road crashes each year occur in developing countries. Road injuries are the leading cause of death among people aged between 15 and 29, and the ninth leading cause of death overall, according to the World Health Organisation.
I've always described it as a hidden epidemic … there is an incredibly low level of awareness
Kevin Watkins, ODI
---